The new way forward in casino affiliation
Increase your online casino traffic...
Latest Casino Affiliate Profit Banners
This is where we will detail all latest news and instructions about casino promotions, banners, new games and articles from our own casinos and those for pages of other CAP partners.
You should visit this page weekly to get the latest offers and banners and content for your own site so you are able to drive traffic to other sites. For basic Text Links please see our text links page.
Any new content that you wish to promote from your own site should also appear on this page. Send all information, images, banners and articles that you want promoted to the contact email address that can be found on the contact page.
Below you will find a selection of banners for casino products. By clicking on the banner you will open the image in a new window. From here you can copy the image location from the address bar in your web browser, and use this image location to place a link to the website on your own webpage.
---
Link any of these banners to --
http://www.laislacasino.com












---
Link any of these banners to --
http://www.megakings.com







---
Link any of these banners to --
http://www.red7bingo.com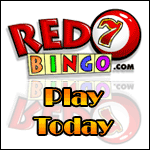 ---
Link the following banner to --
http://www.streetslots.com


Link the following banners to --
http://www.slotsonlinenews.com